Just A Few Highlights From Maine's First Town
Williams Realty Partners sells a lot of real estate in Kittery, Maine. We've had listings from small cabins to million dollar waterfront mansions, and helped many buyers find their perfect home in Kittery too.
There are thousands of reasons why we at WRP adore Kittery, but this blog post aren't would become shamefully long if we listed them all.
Below are just a few Kittery highlights for you to consider if you're thinking about buying real estate in Maine but you're still wondering where. You'll just have to visit Kittery to find the rest. It won't be a hardship, we promise.
Location, Location, Location
The world of coastal Maine real estate begins in the states' oldest incorporated town – yep, you guessed it, Kittery (incorporated 1647).
You've heard
the old saying that in real estate, it's all about location, location, location?
Consider that Kittery Maine occupies one of the most peaceful, picturesque, and water-centric locations in the entire state. We're not just blowing real estate smoke here. Look at it - water, water everywhere!
In the summer, Kittery is a swimming and boating paradise, what with its beaches, the Atlantic ocean, the deep-water harbor of the Piscataqua river, Spinney Creek, Spruce Creek, and Chauncey Creek.
And these aren't just itty-bitty ankle deep creeks, either. Beautiful in every season, these are broad, beautiful tidal rivers, deep and perfect for kayaking at high tide.
Expand outwards from Kittery, and things just get better. It's just a hop, skip (and a really big jump) across the mouth of the Piscataqua river from Kittery Maine to New Hampshire and the lovely, lively city of Portsmouth, where there's always something going on or somewhere fantastic to grab a bite to eat.
Kittery is also the gateway to all of Maine, an hour's drive from the lakes region of New Hampshire, and just a bit more than that to the glorious White Mountains National Forest. By train, bus or car, the city of Boston is an easy hour away. If you've got farther to go, there are nearby airports in Portsmouth, Manchester and Boston.
Food, Glorious Food
Speaking of grabbing a bite to eat, you won't go wrong in Kittery. Hit up the all-you-can-eat Sunday brunch at Tulsi as often as you can. Sure, Kittery only has one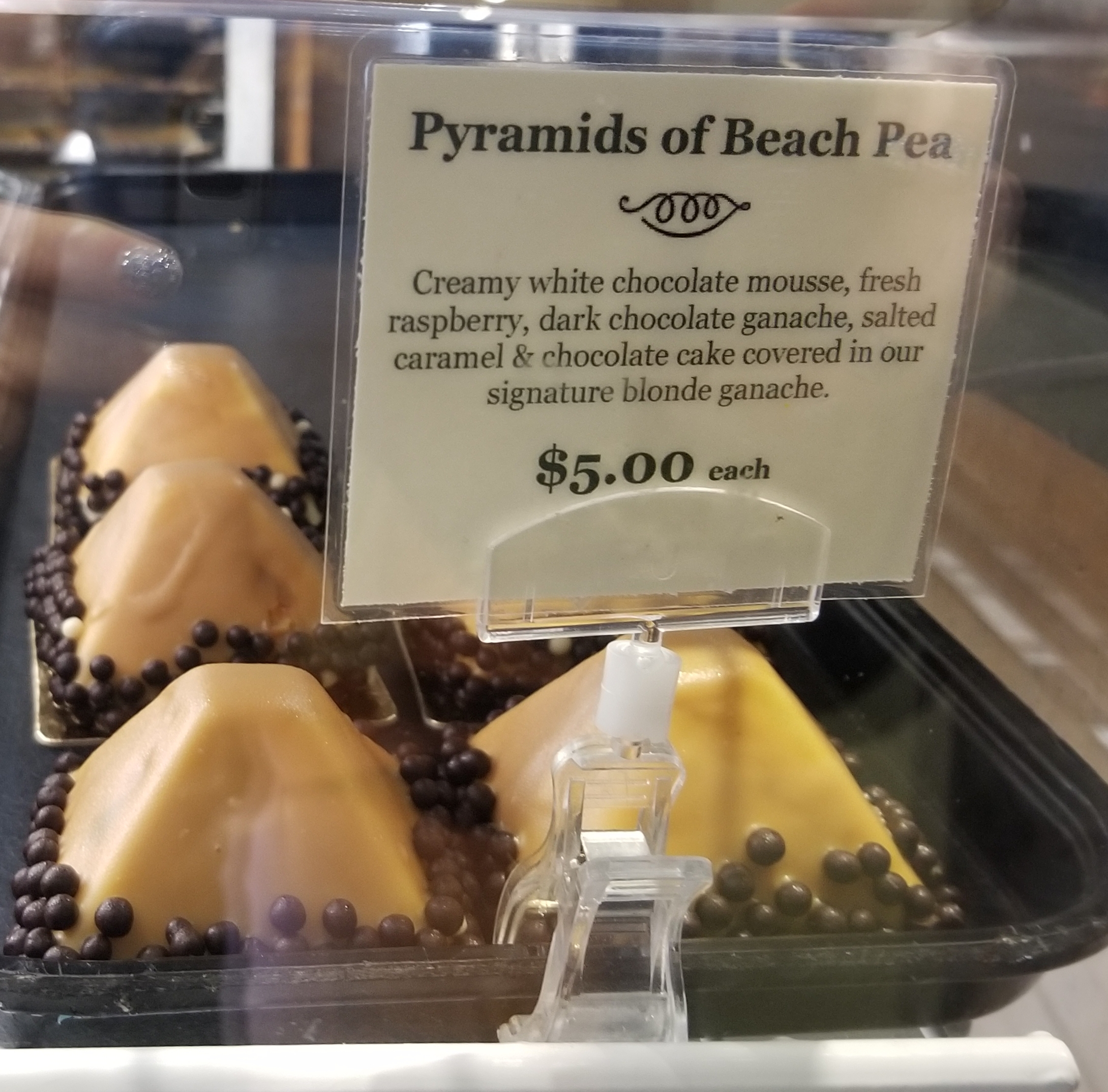 Indian restaurant, but when it's as acclaimed as Tulsi, why would you need another?
There's barbecue over at Ore Nell's on the Piscataqua river, where they even barbecue tofu. Beach Pea bakery has phenomenal bread, and is the perfect spot for lunch. You can drool on the bakery window while waiting for your sandwich.
Terracotta Pasta Company across from Beach Pea sells these really awesome Sicilian olives, among other delish Italian prepared and frozen foods. Go to When Pigs Fly pizzeria for lunch or dinner, and then go next door to their bakery and sample every bread they have out that day. Or head out to Chauncey Creek Lobster Pier and sit outside, chowing fresh lobster with a pint of melted butter.
Kittery has some of the finest restaurants, ethnic and otherwise, bakeries, craft beer, and all the other places foodies revel in – we can't possibly name them all, so do the Google thing and find your faves.
Shop Til You Drop
You can't talk about Kittery without mentioning the Kittery Outlets. They got 'em. Lots of 'em. It's the bomb. There's a mile or so of shopping of every kind lining both sides of Route 1. Kate Spade, Swarovski, Eddie Bauer, you name it, it's there. Occupying one corner is the renowned Kittery Trading Post, Mecca for outdoor enthusiasts. And it's Kittery, so you're never far from water. Because Spruce Creek runs right through the outlets, there's even opportunities for waterfront dining when it's time to take a break.
It's not just the big brand names at the outlets that makes for wonderful shopping in Kittery. Art galleries, antiques, great thrift stores and boutiques round out the offerings.
If Kittery Maine sounds like a spot you'd like to land and stay for awhile, give us a call. We'd love to show you around!
Williams Realty Partners of Keller Williams Coastal and Lakes & Mountains is the #1 KW Team in Maine. We strive to provide an exceptional experience to all our clients, whether they are buying, selling, or investing in real estate. The team can be reached at 1-207-351-8188.