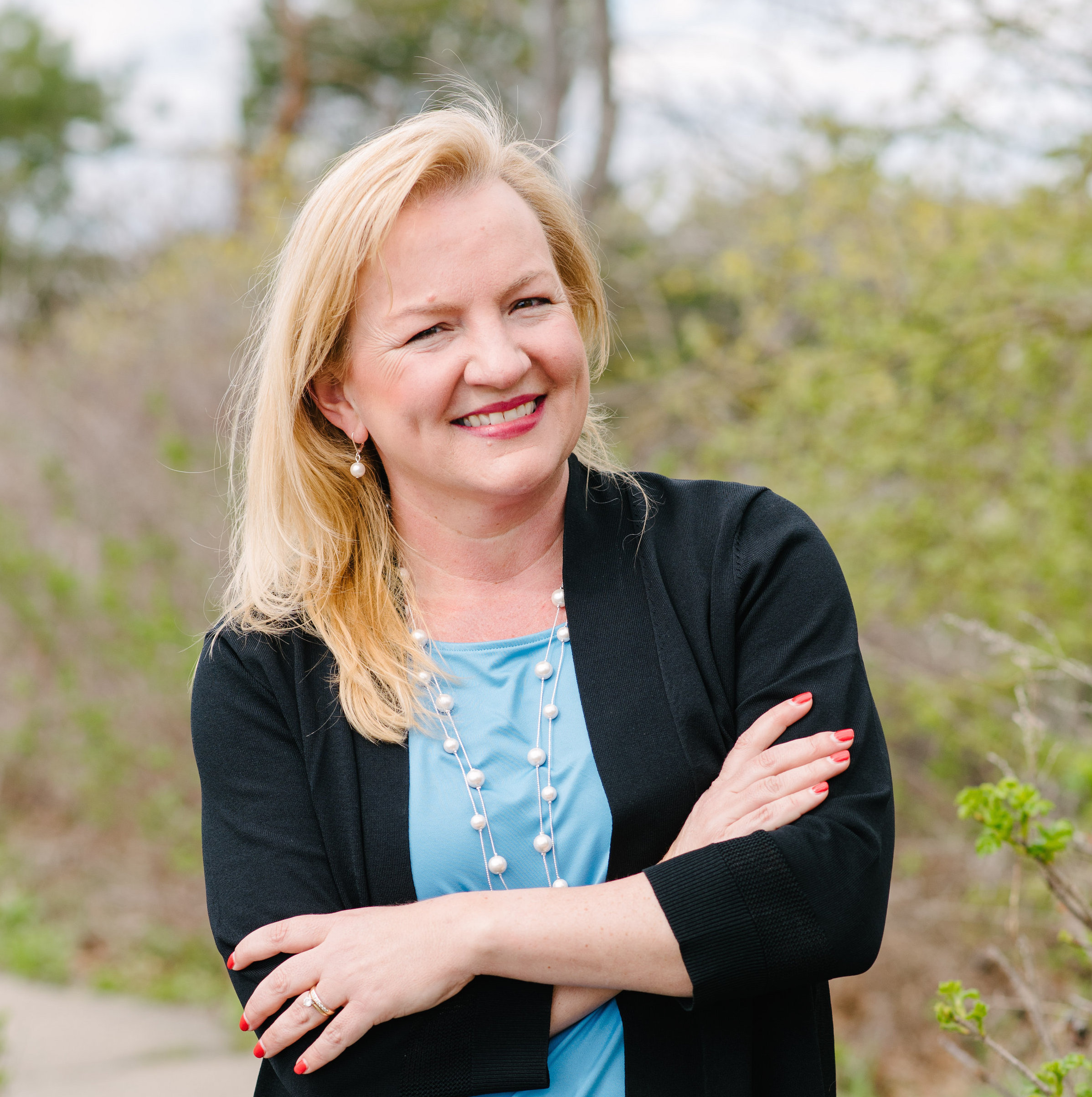 We're excited to introduce you to Realtor Lisa Hamel! Lisa grew up in York, Maine and is the youngest child of eight children (her maiden name is Ross). After college she lived in Massachusetts for many years while working in corporate sales. During that time she met her husband Steve and they shared the "York connection," since Steve vacationed in York every summer during his childhood (perhaps they unknowingly crossed paths while sipping on lime rickeys at The Goldenrod or ordering a scoop of their favorite ice cream at Brown's?!).
After Lisa and Steve said "I do," they built their house in York. They love spending time at Mount Agamenticus and can't believe they have both the ocean and a mountain to hang out at! (Neither can we! We're so lucky!) They have two teenaged daughters and are very involved in the schools and the community. As a family they like to travel and are into theater. The Hamels try to see as many shows (Broadway or local) as possible. For fun, Lisa enjoys scrapbooking and planning Disney trips (she definitely get the Disney lover award for the WRP Team).
Lisa has been in real estate since 2009 and absolutely loves it!
A FEW QUESTIONS ABOUT LISA
What are you listening to or reading these days?
I am an avid reader and always have a book going. Book Club type books are my thing. As far as "what am I listening to" …my Sirius radio go-to channels are: Broadway, 70's, 80's and whatever my kids force me to listen too. Pink is my favorite artist of current times.
What is the weirdest job you ever had?
I really never had any real "weird jobs"…but when I was little, I really thought my dream job would be renting out the floats at the beach for "Bob's Fun Floats"…it's still around so maybe there is still time!
If you could do another job for just one day, what would it be?
If I could do another job for a day it would be to be a masseuse….I would love to give free massages to cancer patients or sick people in need of relaxation.
You just stepped outside and found a winning scratch ticket for $5 million dollars. What would you do?
If I magically stumbled upon $5 million I would first do the responsible stuff (pay off any debt, plan for kids college, retirement, money to family members in need) and then the fun stuff would include lots of great trips and a home on the ocean. I would certainly get my massage license and do that job I said would be my "job for a day." Oh, and I would definitely hire a chef because I am tired of thinking up dinner ideas!
What's your favorite food?
My favorite food without a doubt is LOBSTER! I could eat it every day…I probably should have married a lobsterman (sorry Steve!).
Please tell us your favorite quote.
My favorite quote is one that my 13 year old daughter has written on a sweatshirt she wears. It's "Nice is the new Cool". Not only is that a perfect message for the middle school kids, but it just sums up what I think is one of the most important attributes for all of us. Life is too short so to be anything but NICE is such a waste of time. What a difference it would make If only more people strived to be NICE …
A FEW QUESTIONS ABOUT THE AREA
What is one thing you love most about the area?
What I love most about this area is simple…the beaches! Even the towns that are a little inland are still not far from the great beaches we have in Southern ME. No matter what the season, I feel we are so lucky to have so many great options while being still so close to the mountains and accessible to great cities too.
What is your favorite restaurant in the area?
There are so many great restaurants in this area, but my all time favorite for a special dinner out would be Joshua's in Wells. A remarkable experience each and every time!
Do you have a favorite nonprofit you'd like to share?
Yorkwise is a York High School group that I recently learned about and volunteered to be a part of. They have provided all the funds for over 30 years for the Project Graduation event each year for the graduating seniors of York. They raise money so this can be an incredible "chemical free" all night celebration. It takes a lot of money and a lot of volunteers and I hope the tradition can continue forever.
NOW LET'S GET DOWN TO REAL ESTATE
What led you to work in the real estate industry?
My Dad worked his retirement years in real estate and so I was introduced to it that way. After staying home for many years when my girls were young, I returned to the workforce and knew I wanted a career that would allow me to be my own boss! It was important to me to be able to have control of my own schedule and make as much (or as little) money as I wished. It is truly a job where you get out of it what you put into it and I like that.
Why Williams Realty Partners?
After 5 years at another agency, I felt the Keller Williams model for business was spectacular and that the WRP office was for sure THE place I needed to be to take my career to the next level. The energy that drives this office is electric and I have more than doubled my sales by joining this team.
What's your favorite home design trend these days?
I am in love with the craftsman and bungalow style homes that have made such a comeback.
Okay, give us your ultimate real estate tip! We want to hear it!
My #1 tip is do it NOW! For sellers, the inventory is really low around here so your home will get much more exposure. For buyers, the interest rates are going to have to rise and you might miss out on a great rate if you do not act soon. Most importantly, pick an agent you can communicate with, trust, and have fun with!
We hope you enjoyed getting to know Lisa! If you'd like to get in touch with her, here's her info:
(207) 361-7091 - Email - Website - Facebook - Personal Facebook
Williams Realty Partners of Keller Williams Coastal Realty is the number one Keller Williams Team in New England. WRP is a full service team collaborating to bring buyers and sellers together. With this structure, our agents get to spend their time doing what they do best: working with clients to provide an exceptional experience whether buying or selling a home.