It is with great excitement that Williams Realty Partners (WRP) announces three new Realtors have joined the team; Anne Pope, Halley Smith, and Tanya Campbell.
"As WRP continues to expand, we are happy to bring three new agents onto the team who epitomize WRP's core values of excellent service, loving the community that we live and work in and giving back, "states Troy Williams, Owner of WRP. "Anne, Halley and Tanya all bring different knowledge, interests and backgrounds to the table and this strengthens the team and opportunities for our clients."
Anne Pope has been active in the Maine and New Hampshire real estate communities for the last 16 years. During this period she raised two children in Greenland, New Hampshire and was involved in supporting school athletics and coaching. With grown children, Anne continues to volunteer for various community activities encouraging outdoor activities for fun-seeking clients.
"After several transactions with Williams Realty Partners it became obvious to me that the teamwork and support was just what my clients deserved. Having concierge type service coupled with the team support was the part of my business that was missing. Also knowing that WRP had community reach was very appealing to me. I found what I needed in WRP! I am happy to be onboard," Pope exclaims.
A York native, Halley Smith and her husband reside in town with their young children where they love to spend as much time outdoors as possible! Together, with their business partners, they own Black
Birch in the Kittery Foreside and Chapel+Main in Dover, NH.
"Joining the WRP family was a natural transition into the next phase of my career with a business model that aligns with my core values and standards that go above expectation to create a quality, efficient experience. Lasting relationships are my goal by making down to earth connections and building on developed trust with my clients that evolve into friendships that last well beyond the closing table," Smith states.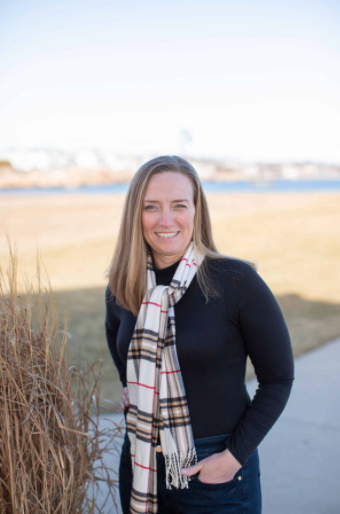 A New Hampshire native, Tanya Campbell, and her husband have lived in Wells, Maine for the past 14 years, where they are raising their twin daughters. The family loves to explore great restaurants in Maine and New Hampshire, and they hit the beach and go camping together whenever they can.
Campbell comments, "I'm truly excited to be a part of Williams Realty Partners. As a realtor, I wanted to be part of something more than just the average, one-and-done type of real estate experience. WRP's model is completely client-centered, with systems in place to ensure as smooth a real estate transaction as possible. The focus is on building long-term relationships with each individual or family. With the extensive local resources that the WRP team brings to the table, and my knowledge of the town of Wells and adjacent areas, I am looking forward to helping my clients achieve their real estate dreams for years to come".
Williams Realty Partners of Keller Williams Coastal Realty is the number one Keller Williams Team in New England. WRP is a full service team collaborating to bring buyers and sellers together. With this structure, our agents get to spend their time doing what they do best: working with clients to provide an exceptional experience whether buying or selling a home.